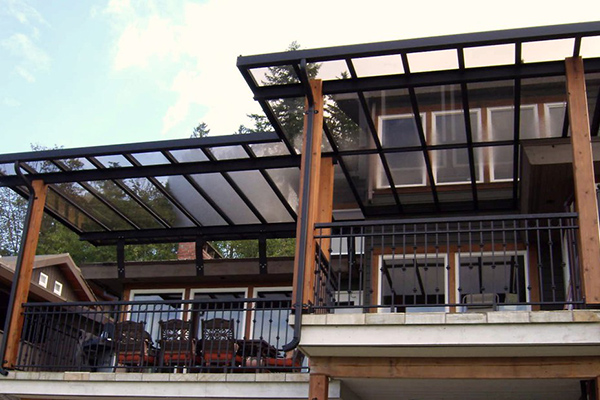 Covered Patio Glass for a More Attractive and Functional Space
Your outdoor living space can enhance your lifestyle when protected from the elements. If you have a patio or deck that you enjoy in warm, dry weather but can't use three or more months out of the year, it's time to consider installing covered patio glass to create a cozy outdoor space that allows you to enjoy beautiful views of your surrounding environment year-round.
At AAA Retail Div, we believe in using quality materials to bring elevated designs into the world. With more than 20 years of glass patio cover experience, we can help you design and install glass covers that enhance the value and appearance of your property. Let's learn more about the benefits of installing covered patio glass on your residential or commercial property.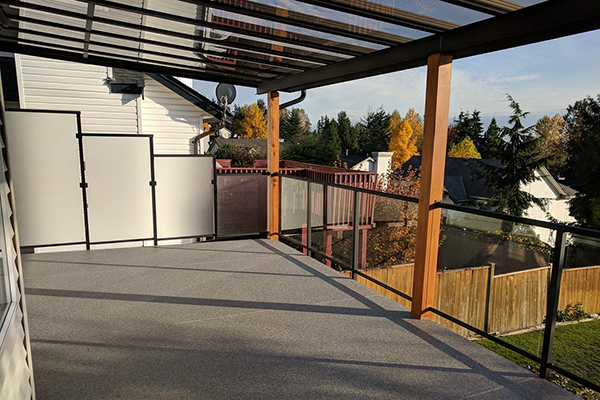 Glass Patio Cover Benefits
Glass patio covers and glass deck covers are designed to protect your outdoor living space from wind, rain, snow, sleet, and other natural elements. That allows you to spend more time outdoors even when the weather is less than perfect.
From dinner parties to playtime with your children and relaxing mornings with a cup of coffee on the deck, you will enjoy your outdoor time more when you have the protection of a glass structure. You may also enhance the value of your home and make it more attractive to buyers if you decide to sell your home in the future. The benefits are immediate and long lasting.
Glass covers for your patio or deck may also save you a lot of time cleaning outdoor furniture and sweeping away leaves and other debris. You'll have a cleaner, more enjoyable outdoor living space that is functional despite the weather.
The Perfect Glass Patio Covers for Your Property
Installing the right glass deck covers for your home should always start with a thorough inspection of your property. Our design and installation experts take the time to understand your needs and goals. We consider the design of your home and surrounding property, ensuring that the glass cover installed adds to the aesthetic value of your house.
We work with you to design glass covers that will serve your immediate needs while enhancing your property for many years to come. We understand that budget is a concern, and we work with you to ensure your glass cover is made from the highest quality materials while still charging reasonable prices.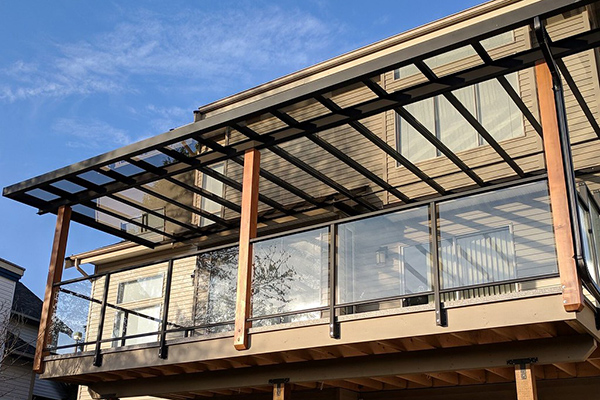 Get Started with a Professional Deck Builder
AAA Retail Div is more than a local deck builder. We're experts when it comes to the design and installation of glass roof systems. Our gutters, posts, and side fascia are all constructed from thick extruded aluminum, and we use 6mm safety glass. Our covers are strong and always meet or exceed BC building code laws.
We also offer the following products and services:
Aluminum Patio Covers
Privacy Walls
Deck Construction
Glass Patio Covers
Our goal is to enhance your living space so that your daily life is more enjoyable. We take pride in creating custom designs that exceed the expectations of every customer. When your property makes you smile, we know we've done our job well.
Are you ready to discuss design options and prices for your glass patio cover? Contact us today for more detailed glass patio information.