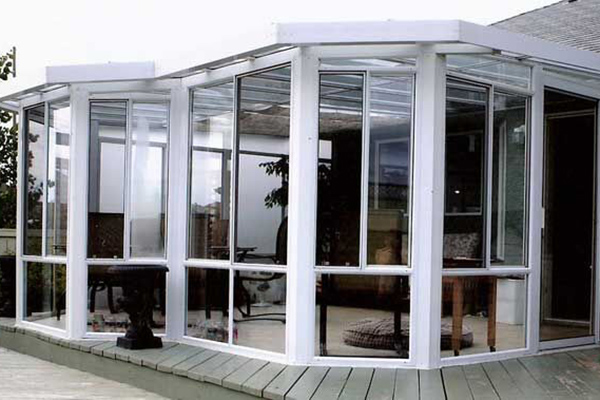 A Solarium to Bring Light to Your Home
Are you ready to extend your living space with a sun-soaked glass solarium? If so, we have the experienced deck builders to bring even the most elaborate solarium ideas to life. With our expertise and resources, you can create a beautiful living area that combines the vibe of the outdoors with the protection of the indoors.
Imagine a spacious family room that allows you to play with your children, watch television, or gaze at the stars in a temperature-controlled environment. Perhaps you will use your solarium as a greenhouse, nurturing those plants that require extensive sunlight and warmth to survive your climate.
It can all happen when you work with our well-trained team to design a custom solarium for your home. We can also build solariums, sunrooms, and other enclosures for commercial properties.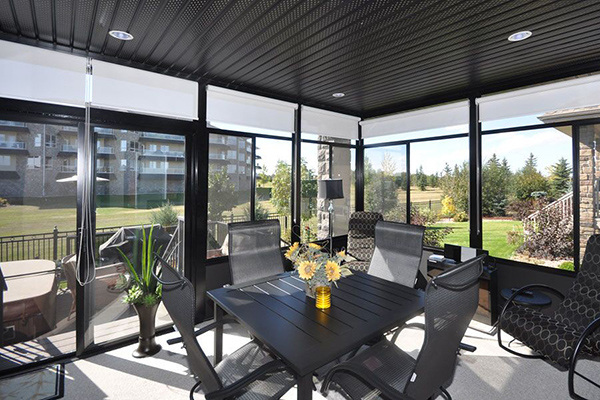 What is a Solarium?
A solarium is a sunroom built entirely from glass panels. That means even the ceiling and walls consist of glass, which allows fully unobstructed views of the outdoor environment and plenty of natural light to enter your home for you to enjoy without interference from cold and bugs.
Just as opening a window in a small bedroom can make the room feel more expansive, the windows of a solarium can make even modest outdoor living spaces feel larger. It's like welcoming the natural world right into your home while enjoying a protective layer that keeps the bugs, wind, and rain at bay.
Bring Your Solarium Ideas to Life
We can design and build a solarium in most areas that are suitable for an enclosed patio or sunroom. You have a lot more design options when working with solariums, and our professional design team will help you finalize a plan that works well with your property.
What if you already have an idea of what you want your solarium to look like? Our deck builders are always excited to see what our customers want to build. We do our best to recreate those ideas, working with the space that you have available. If it's necessary to alter the design to fit the space, we will work with you to create a plan that you find attractive, functional, and affordable.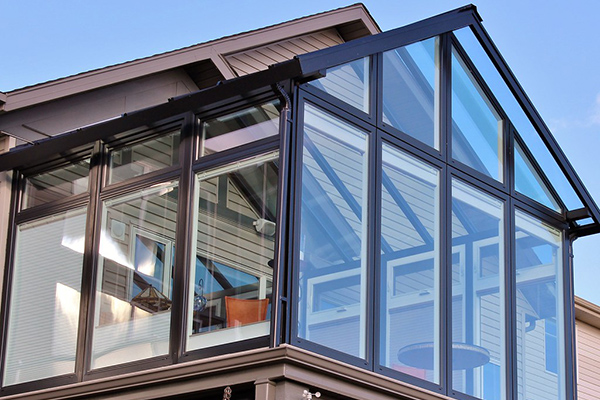 Build Your Custom Solarium in Vancouver
As a leading provider of high-quality solariums in Vancouver for more than 20 years, we understand the value that enclosed spaces bring to a home. We've seen living spaces transformed quickly by the aesthetic appeal and natural sunlight that comes with a new solarium.
Other products and services we offer include:
Aluminum Patio Covers
Privacy Walls
Deck Construction
Sunrooms, Solariums and Enclosures
We're excited to give you the opportunity to transform your living space as well. We're highly educated masters when it comes to designing and installing solariums, patio covers, railing systems, and more. Every design is guaranteed to meet or exceed all building codes, so you will have a new addition or renovation to your home that is safe for every member of your household.
If you're interested in designing and installing a custom solarium, call us today to discuss the possibilities.