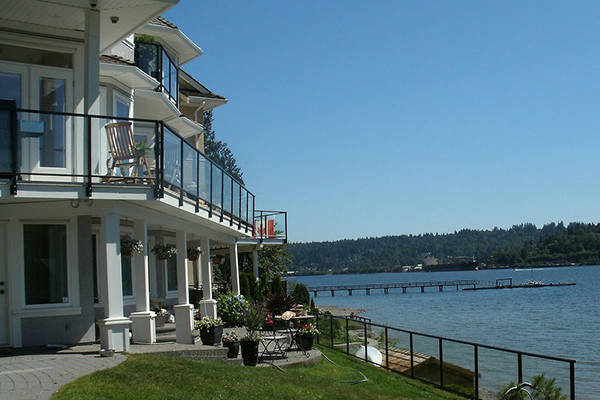 A Glass Railing System for Your Home
Glass railings can give your property a modern touch that is both sophisticated and durable. Tempered glass is used to protect against cracks and other damage, so you get the aesthetic benefits of glass without the fragility of other glass products.
Our glass railing system allows us to customize every order to the customer's specifications. We work with you as a team to create a functional railing that fits the style and personality of your property. We stand behind our work for 20+ years, so there's nothing to lose when scheduling a no-obligation consultation.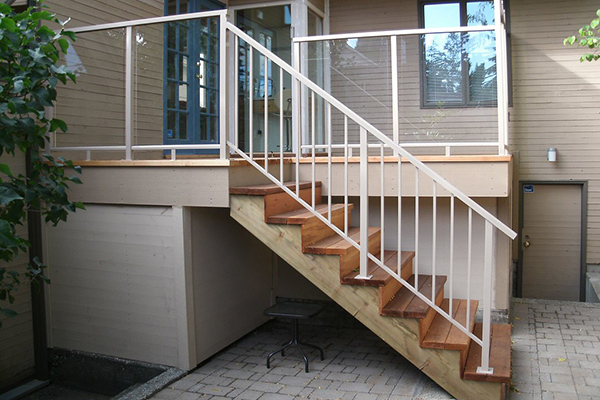 Improve Your Property with Glass Railings
You can install a glass deck railing or glass stair railing in a variety of locations, including around a deck or swimming pool. Glass rail systems can work for indoor or outdoor staircases, depending on the location and what aesthetic you're trying to achieve for your home and yard area.
Homeowners choose glass railing systems for a variety of reasons. Some benefits of installing a glass railing include:
Visibility – Glass allows you to see right through the railing, so you never obstruct the view from your deck, porch, or swimming pool.
Openness – Since you can view right through glass, these railings tend to give the impression of a more expansive space. If you want to open up a small outdoor living area, glass railings can help.
Low Maintenance – Railings made from glass typically require less effort to maintain than wood railings. Even when placed outside in a harsh climate, you don't need to refresh the color as it fades or repair the material as it degrades.
Customizable – Our experienced professionals can design a custom rail system that suits your property. You don't have to settle for pre-designed rail systems that aren't guaranteed to fit properly.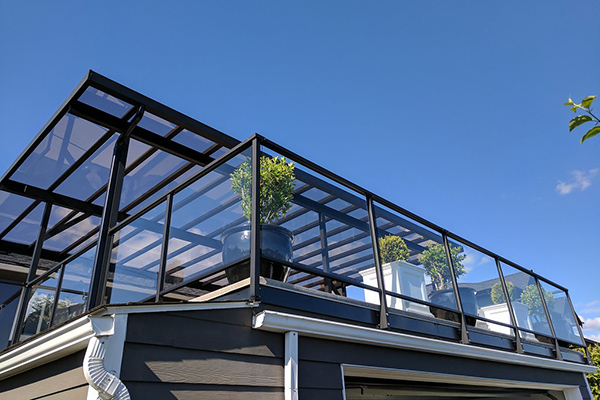 Our Superior Glass Railings
At AAA Retail Division, superior quality and prompt service are essential to business. We back all of our glass railing systems with a 20-year guarantee that includes the paint finish. Our unique system protects the finish, lowering the expected maintenance requirements even more.
That system also allows us to build your glass railing on site to ensure a safe, secure fit. If you want to extend your rails over time, we can easily add to your railings while maintaining a consistent appearance. If damage occurs, our system makes it easy to repair at a much lower cost than replacing the rails.
We're also proud to offer:
Aluminum Patio Covers
Privacy Walls
Deck Construction
Railing Systems
We take great pride in designing visually appealing and structurally sound outdoor spaces. We want to elevate your property without increasing the amount of time you spend on cleaning and maintenance.
Contact us today to learn more about our innovative glass railing systems.